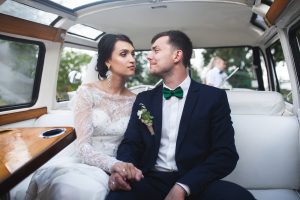 introduction
Destination weddings are a dream come true, a celebration of love in a picturesque setting. To ensure that your special day is as remarkable as you've always imagined, consider the seamless combination of destination weddings and Hexcars Luxury Chauffeuring Service. This article explores how the elegance, comfort, and personalized service of Hexcars can elevate your destination wedding, offering a touch of opulence and convenience that ensures your celebration is both unforgettable and stress-free. Discover how Hexcars Luxury Chauffeuring Service can transform your wedding day into a magical experience.
Effortless Airport Transfers with Hexcars
When planning a destination wedding, efficient airport transfers are crucial. Hexcars Luxury Chauffeuring Service ensures a smooth transition from the airport to your wedding venue. Your experienced chauffeur will be waiting to welcome you and your guests, eliminating any transportation worries.
Hexcars: Your Grand Entrance
Your arrival at the wedding venue should be nothing short of grand. Hexcars offers a fleet of exquisite vehicles, from classic limousines to modern luxury cars, creating a majestic entrance that sets the tone for your special day. Your chosen Hexcars vehicle complements your style and adds a touch of sophistication to your wedding.
Comfort and Elegance with Hexcars
On your wedding day, relaxation is key. Hexcars chauffeurs are not just drivers; they are professionals dedicated to your comfort. Their presence is calming, ensuring you can fully enjoy the scenic journey to your destination wedding venue.
Capturing Scenic Moments with Hexcars
The journey to your destination wedding can be as beautiful as the venue itself. Hexcars Luxury Chauffeuring Service offers picturesque routes and stops, allowing you to capture stunning photographs and preserve the beauty of your journey.
Tailoring Your Experience with Hexcars
Hexcars understands the importance of personalization. Your chauffeur is at your service, ready to customize the journey to your preferences. Whether it's a surprise detour or a scenic route, Hexcars ensures your wedding day is uniquely yours.
Safety and Reliability Provided by Hexcars
Safety is a top priority on your wedding day. Hexcars chauffeurs are well-trained, experienced professionals who prioritize your well-being. Their meticulous vehicle maintenance guarantees reliability and peace of mind.
Hexcars: Ideal for Group Celebrations
Destination weddings often involve close friends and family. Hexcars Luxury Chauffeuring Service offers a range of vehicles to accommodate your entire wedding party in style and comfort, allowing everyone to bask in the joy of your celebration.
Conclusion:
Your destination wedding should be a celebration of love, a day filled with beauty and unforgettable moments. Hexcars Luxury Chauffeuring Service seamlessly integrates elegance, convenience, and personalized service, ensuring your special day is everything you've dreamed of. Whether you're tying the knot on a serene beach, in a rustic vineyard, or amidst historic charm, Hexcars Luxury Chauffeuring Service adds an extra layer of opulence, making your wedding day truly exceptional. Embrace the comfort, grandeur, and customized service that Hexcars provides, and let it be the final touch that makes your destination wedding an enchanting reality.