Bristol Airport Transfers ( Pickups and Drop-offs )
Are you traveling to or from Bristol International Airport? Have you packed your passport? Your tickets? We're sure you have! How could you forget something as important as that? But have you planned your trip to and from the airport?
Believe it or not this is something that many people forget to plan. And no one wants to be in a situation where they could miss their flight or delay their return home, all because they are unable to sort out last minute transport.
That's where HexCars comes in!
We offer the best rates around Bristol for airport pickup and drop-off no matter what the time. Whether you're traveling at 5 AM or 5 PM We will have a suitable car and willing driver to get you there on time. Did we forget to mention our sister company HexPets also allows pets of all different sizes to travel with you. We are currently the only company in Bristol to facilitate these needs.
Whether you're traveling at 5AM or 5PM
You can pre book with us from 3 months before the big day, so you can put it to the back of your mind and focus on how many changes of clothes to bring! We will always call customers 1 week before their booking to confirm if they have booked in advance ,and the latest you can book is 90 minutes before you need to be picked up.
No matter the reason you are flying, it can be a high pressure experience making sure that everything goes according to plan. Whether you are flying for business or leisure, we want to make the journey as smooth as possible for you.
Airport Days with Hex
Let's have a brief runthrough of a drop off day at Bristol Airport. Your driver will be ready at the pickup point at the time of booking, and will make sure that you get to the airport on time. They will drop you off at the Drop & Go section of the airport, just a small walk from the terminal. They will then help you unload your bags and wish you all the best on your business trip or holiday!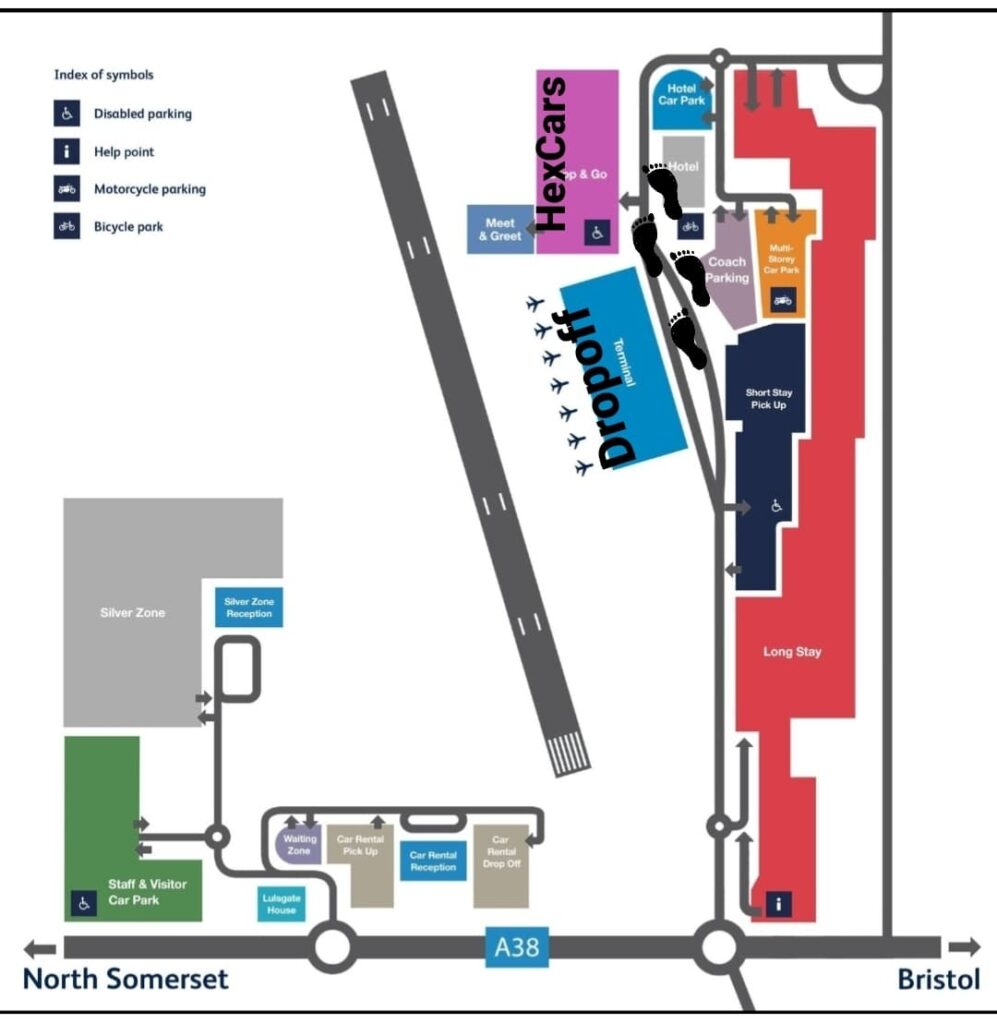 In Conclusion
We know there are lots of services out there to choose from in the private hire space. Then again who wants to have their driver cancel on them when they need them the most? We are a private hire company that specializes in Airport travel. So if you ever have a flight at Bristol Airport, and you're wondering about pre or post-flight travel, give HexCars a thought, to save you time, money and stress.