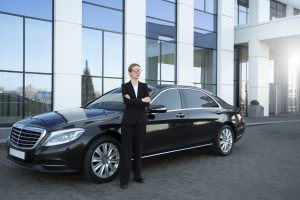 Introduction
When it comes to celebrating life's most significant milestones, be it a wedding, an anniversary, a graduation, or a significant birthday, it's essential to make every moment count. Special occasions call for grandeur, luxury, and memories that will last a lifetime. One way to add a touch of elegance and extravagance to these events is by considering Hexcars Luxury Chauffeuring Service. Hexcars, known for its commitment to excellence and opulence, can elevate the experience, making your special day not only memorable but also stylish and stress-free.
The Luxury of Arriving in Style with Hexcars
Hexcars Luxury Chauffeuring Service offers a fleet of elegant and opulent vehicles, ensuring that you make a grand entrance that will be unforgettable. Whether you opt for a classic limousine, a sleek sedan, or a luxurious SUV, Hexcars ensures you arrive in comfort and sophistication.
Convenience and Comfort with Hexcars
On special occasions, the last thing you want to worry about is navigating through traffic, finding parking, and dealing with the stress of driving. Hexcars Luxury Chauffeurs provide a hassle-free and comfortable experience, allowing you to focus on celebrating and creating memories. Your Hexcars chauffeur will handle all the logistics, leaving you to relax and enjoy the moment.
Impeccable Service from Hexcars
Hexcars chauffeurs are not merely drivers; they are professionals who understand the significance of your special day. They are courteous, punctual, and attentive to your needs, ensuring a smooth and pleasant journey. Your Hexcars chauffeur will go the extra mile to make you feel like a VIP, prioritizing your comfort and satisfaction.
Customization Tailored to You by Hexcars
Hexcars Luxury Chauffeuring Service is highly adaptable and can be tailored to suit your specific needs. You can coordinate the route, stops, and schedule to make the day uniquely yours. Whether you desire a scenic drive, a detour to capture some memorable photos, or a surprise stop along the way, Hexcars is there to make your wishes come true.
Safety and Reliability with Hexcars
Safety is paramount, especially on special occasions when you want to focus on enjoyment and not be concerned about the road. Hexcars chauffeurs are trained in defensive driving and have extensive experience, ensuring a safe and secure journey. Moreover, Hexcars meticulously maintains its vehicles to guarantee reliability.
Perfect for Group Celebrations with Hexcars
For events where you're celebrating with family and friends, Hexcars Luxury Chauffeuring Service can accommodate large groups. Whether you need a stretch limousine or a luxury minibus, Hexcars offers options to transport your entire party in comfort and style.
Memorable Photo Opportunities with Hexcars
The journey is often as important as the destination. Hexcars chauffeur-driven vehicles can be an integral part of your event's photographic memories. The elegance and charm of the vehicle, along with the picturesque scenery outside, create perfect photo opportunities that you'll treasure for years to come.
Conclusion
Special occasions deserve to be celebrated in grand style. Book a Hexcars Luxury Chauffeuring Service that offers the perfect way to add elegance and luxury to your milestones. With convenience, comfort, and the assurance of impeccable service, Hexcars allows you to focus on creating unforgettable memories. Whether it's a wedding, anniversary, or any significant event, Hexcars Luxury Chauffeuring Service can bring you to your special day. From graduations to celebrations, we're here to make your moments unforgettable. It's an investment in not only the experience but also the lifelong memories you'll cherish. Elevate your special occasions with Hexcars and make them truly extraordinary.