Airport Transfers and Taxi service Swindon
Hexcars can take care of your transport from or to Swindon. From Bristol Airport, Swindon is easily accessible thanks to the M4 and the city has a top-notch geographic location. Bristol, Bath, Oxford, London, Gloucestershire, Swindon, and Chippenham are no trouble getting to.
Pre-book your journey here, or read on about Swindon and what to do when you are there.
Airports near Swindon
Bristol Airport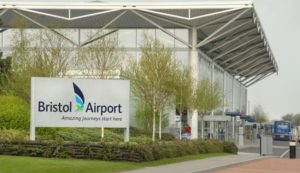 It takes just over 1 hour to get from Swindon to Bristol Airport. The journey will be about 50 miles.
Popular destinations
Amsterdam
Packed with culture, canals, and coffee shops, it's no wonder why it is an eternally popular destination for a city break. This intriguing capital blends curious European café culture with stunning gardens and exciting nightlife. Amsterdam is one of the most charming capital cities in Europe.
Barcelona
Wander through Barcelona's bustling streets before riding the cable car to Montjuic. This city has it all. Explore Gaudi's stunning architecture or get immersed in the frenetic buzz that is Las Ramblas. Lose yourself in Spain's most vibrant, colourful, and sophisticated city.
Venice
A floating maze of canals, magnificent palaces, Byzantine churches and over 450 bridges, there is no other city like Venice. Explore St. Mark's Square, the world famous cathedral basilica or the frenetic atmosphere of Campo di Santa Margherita, Venice does not fail to impress.
Edinburgh
Visit Edinburgh, the inspiring capital of Scotland. From Hogmanay or the famous Fringe Festival to the UNESCO World Heritage site, it is a world-class visitor attraction. This ancient heritage hub boasts a truly vibrant atmosphere that other cities just can't match.
Prague
Prague, the city of a hundred spires with its uniquely preserved historical centre which forms part of the UESCOP World Heritage. From the winding lanes of the Jewish Quarter to the Gothic Charles Bridge, it is unmistakably one of the most beautiful cities in Europe.
Krakow
Known as the cultural capital through its love of music, poetry and theatre, Krakow is a city of idyllic medieval squares and imposing Gothic architecture. With its bustling market square, spiralling gothic towers and castles, Krakow is brimming with charm and beauty.
Ibiza
Glowing red sunsets, dazzling golden beaches and the clubbing capital of the world, there is much more to Ibiza than meets the eye. Explore the beautiful whitewashed towns, endless beaches and countless coves along the picturesque coastline, it is the ideal destination of choice.

3 Top places in Bristol
Cabot circus
Bristol knows a great shopping centre which is easily accessible from the Airport.
Brunel SS Great Britain
For those who enjoy seeing a bit of history, there is nothing quite like walking on the SS Great Britain.
Cabot tower
Enjoy a beautiful sight of Bristol from the Cabot tower. 
Heathrow Airport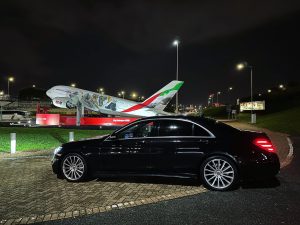 The journey from Swindon to Heathrow Airport will take you around 1 hour and 15 minutes and it is about 70 miles long.
Popular destinations
As Heathrow is an international airport, there are over 175 destinations to fly to.
Bali
Bali has long been an exotic paradise. The island is a picturesque vision of green rice fields and plantations, soaring volcanoes, cool lakes, rushing rivers, lush forests and palm fringed beaches.
Beijing
The capital of the People's Republic of China, Beijing (formerly Peking), is a very modern and exceedingly busy city (well over 20 million people call it home) with high-rise buildings, international hotels and sprawling suburbs. The city is abuzz with cranes on the skyline as construction projects give rise to new skyscrapers and modernisation proceeds apace.
Tokyo
The modern capital city of Japan, Tokyo could be described as too good to be true. People dress in the latest fashions and experiment with the latest technologies, excellent restaurants serve up delicious food of all varieties, and the trendiest nightclubs keep going throughout the night.
Amsterdam
Amsterdam wears two faces. On one, it beckons youth with its notorious Red Light District and liberal views around marijuana use. On the other, it offers discerning travellers some of Europe's finest museums and art galleries. Its houseboats, bicycles, cobbled streets, and quaint canals are a visual treat.
Rome
The Eternal City of Rome, in whose name the Caesars sought to claim the world, opens for the visitor like a living museum, liberally dotted with fascinating ruins, surviving relics and archaeological sites. The centuries peel back with each new vista in this great city of gladiators, lunatic drivers and sumptuous pasta dishes.
Paris
It is impossible not to fall in love with Paris. The city is a unique blend of iconic architecture, stylish fashion, hedonistic cuisine and illustrious art, all beautifully laid out on the banks of the river Seine.
New York
New York City is without doubt one of the top urban travel destinations in the world and the city's immortalisation in numerous movies, books, and television series ensures that most people are familiar with the many attractions of this famous metropolis.
Hawaii
Hawaii has some of the best beaches in the United States, each unique in its dimensions, shapes and hues. These sandy stretches are fronted by crystal waters teeming with tropical fish darting through forests of coral.
California
Days are warm and sunny, the mansions of Beverly Hills are the height of luxury, beautifully-sculpted bodies roller-blade along the beachfront boardwalks, blonde-haired surfers compete for waves and the allure of Hollywood's fame and fortune is as strong as ever. Everyone either adores or despises the Golden State, the 'spoilt kid' of the USA.
Kingston
The capital of Jamaica, Kingston jives to the beat of the reggae music that was born here and has swept through the world. It is the largest English-speaking city south of Miami. The city is situated on a wide plain with the world's seventh-largest natural harbour to the south, and the Blue Mountains behind.
And these are only 10 of the 175 amazing destinations Heathrow can take you!
Sightseeing near Heathrow
* Windsor Castle
Get some of the classic English medieval vibes at WIndsor castle. Within a 10 mile radius from Heathrow Airport it will only take you 20 minutes to get and enjoy this amazing castle.
* Royal Botanic Gardens Kew
A tad tired of the grey airplanes and airports? Get your dose of colours at the Royal botanic gardens. This location is also ONLY 20 minutes away from Heathrow and is waiting for you to behold.
* London Motor Museum
Tired of airplanes but also not the type to gaze at flowers? The London motor museum is your new hotspot. Only 10 minutes away from Heathrow and filled with the most stunning car to have ever seen the world.
About Swindon
Swindon is a large town in the South West of England, located between Bristol, Reading and London.
Events held in Swindon include; the annual Gay Pride Parade called "Swindon And Wiltshire Pride", The Summer Breeze Festival, a family-friendly music event run by volunteers, The Swindon Festival of Literature and The Swindon Beer Festival.
The city is quite large giving it lots of options to explore restaurants and music performances throughout the city.
Important places in Swindon
Hotels
* Jurys Inn
Jurys Inn Swindon offers an ideal city centre location, just a short 8 minute walk from Swindon train station.
Fleming Way, Swindon SN1 2NG England
01793 445600
* Cricklade House Hotel
Standing in over 30 acres of peaceful, secluded grounds on the edge of the Cotswolds, the privately-owned Cricklade House offers all you need for some relaxation and rest.
Common Hill Malmesbury Road, Cricklade, Swindon SN6 6HA England
01793 750751
* Stanton House Hotel
Overlooking a lake and parkland, Stanton House Hotel is an idyllic stone house that nestles amid the picturesque Wiltshire countryside. There are two restaurants and all rooms are en suite.
The Avenue Fitzwarren, Swindon SN6 7SD England
01793 975069
Sightseeing in Swindon
* Swindon Designer Outlet
A personal favourite here, especially the Nike and the Calvin Klein shops are your place for a great steal and deal. If you are a bargain hunter or just in for a good shop, get yourself over there.
* STEAM Museum of the Great Western Railway
Filled with impressive trains, wagons and all other railway related items. A great place for kids and your everyday train enthusiast.
* Coate Water Country Park
I can say a lot for this one, but please, google search some of the images of this place and you will know what I mean. A fantastic place for walks, sunny days and some relaxation.
* Wyvern Theatre
As the website describes "A 635 seat venue hosting musicals, comedy, plays and gigs." So why not have a look at their website and see what's going on?
* Jungle Parc
For the more active bunch, the Jungle Parc is a really nice place to go to. A great fit for kids and adults, you will find athletic adventures right in front of you.
Visit other cities